There is no question that painting any room in your home is guaranteed to change the space. With thousands of paint colors and textures available on the market, the possibilities of transformation are endless. Changing the color of a room in your home is a sure way to elevate and transform your surroundings. One question we get asked often is how long a customer can expect their new, improved interior paint to last. Simply put, it depends on the color, the location, and the quality of paint you select!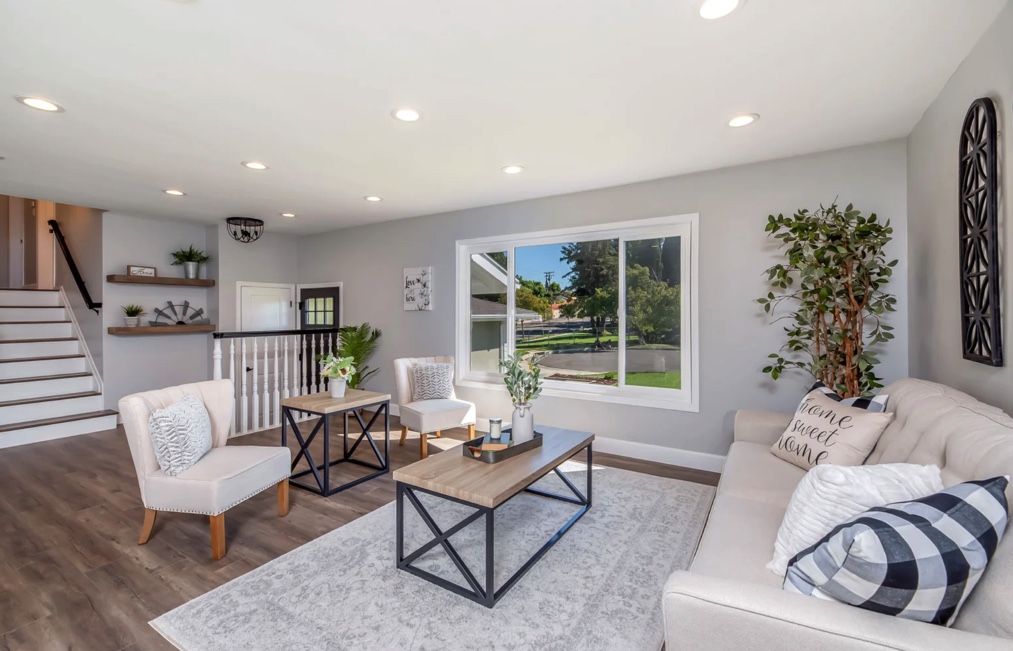 Color of Paint:
Before you paint your kitchen, a bright yellow there are a few factors to take into consideration. While bright and bold colors are fun and encouraged, they may not stand the test of time better than others. Paint colors like white, grays, blues and greens tend to age better because they are easier to decorate and more forgiving when it comes to certain imperfections. While your interior decorating is sure to change chances are they well compliment better with neutral colors. Paints that are vivid and bold can lose their appeal over time and may eventually "clash" with any updated décor. It may be wise for longevity purposes to choose a paint that will endure interior design updates.
Location of Paint:
The location of where your paint goes and how long it lasts may come down to where the room is within your home. Most manufacturers say re-paints should happen somewhere around the seven-year mark. This however will change depending on factors such as; kids in the house, pets, sunlight exposure, moisture levels, etc.. As an example, bedrooms usually require less re-paints compared to other rooms in the house. While the rooms are slept in on average eight hours a day, they don't see the same activity that the kitchen or living room will see. It's safe to say that unless your paint is fading, or showing signs of wear and tear than it will be up to you and your personal decorating preferences on whether you make a color change!
Quality of Paint:
There are multiple different paints you can choose from when it comes to painting and there are multiple different brands. The biggest difference between interior and exterior paint comes down to the additives and binders used. Colorado has state laws in place that limit the amount of Volatile Organic Compounds (VOCs) that paint can have. Fortunately, interior paint is all but devoid of these. Interior paint in general is, simple, it requires less additives. In most of our commercial and interior projects we rely on Sherwin-Williams ProMar200, an acrylic, low VOC paint that is tried and true!