Did you know there are different types of textures of drywall?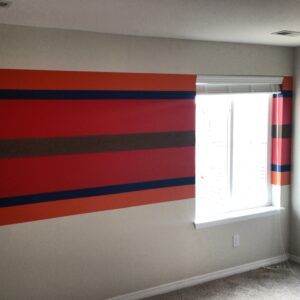 There are so many details that go into building and designing a home. While it may not be at the forefront of your mind, the texture of your walls is one detail that many overlook and/or don't pay much attention to.
However, the texture/level of finish on your drywall can have a huge impact on appearance!
In this blog for October we look at four, popular drywall texture/finish types.
1. Knockdown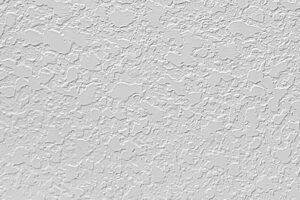 This is a classic texture that you will find in many new homes being built today. It is known for its ability to add depth to the appearance of paint and also for its ability to hide minor imperfections more easily than other textures.
Once the texture is applied to the wall it is smoothed over with a drywall knife. This process is known as 'knocking down' the texture and is where this finish gets its name.
While the process flattens the overall texture it will also add depth and character to the wall.
2. Level 5 Finish/Smooth Finish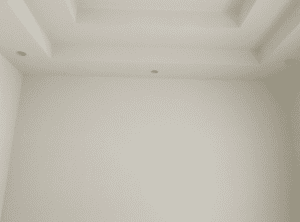 This level of finish is one of the most time consuming and smoothest you can go for.
The goal of a Level 5 Finish is to have the surface of the walls/ceilings completely smooth. Unlike knockdown, a level 5 finish means that you won't have any texture or depth.
This type of finish is considered to be the highest standard in the industry. Many custom homes and higher end residential properties will opt for this finish due to the skill, appearance and work required to achieve it.
3. Orange Peel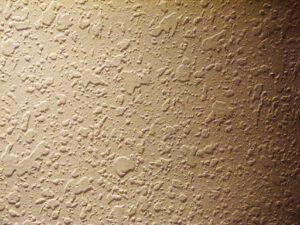 Don't let the name of this finish deter you from choosing it, it is one of the most popular finishes found in homes across America!
Similar to knockdown texture, an orange peel finish is also known for the ability to hide imperfections on your walls. The texture also adds a level of dimension, depth and therefore gives character to the wall.
Closer inspection of this texture will appear wrinkly however from a distance it can appear smoother.
4. Skip Trowel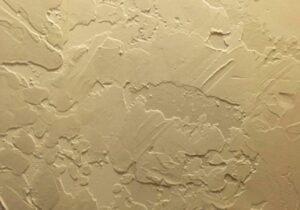 While it may look very similar to knockdown texture skip trowel is a little more spaced and spread out. Skip trowel also looks a lot like a medium stucco finish.
Following drywall mud application to the wall a trowel is used to slowly scrape along the wall. With the trowel held at an angle the mud is pulled up giving it the look imaged above.
This is also a popular drywall finish!
Regardless of what texture you have on your wall, Messer Painting can paint it! Call us today to schedule.